Sew your close to your head.
Twist your final bit back over so that the weft is exposed, and insert your needle and thread it through to tie your ordinary double knot. Bring your closure to your scalp, and set it where you want it to go. Insert your needle by means of a braid or a piece of weft from another extension nearby in your scalp, and pull it tight to create your regular knot. Continue doing this in a circular movement around your closure bit, until you've gotten back to the beginning.
Cut and style your weave.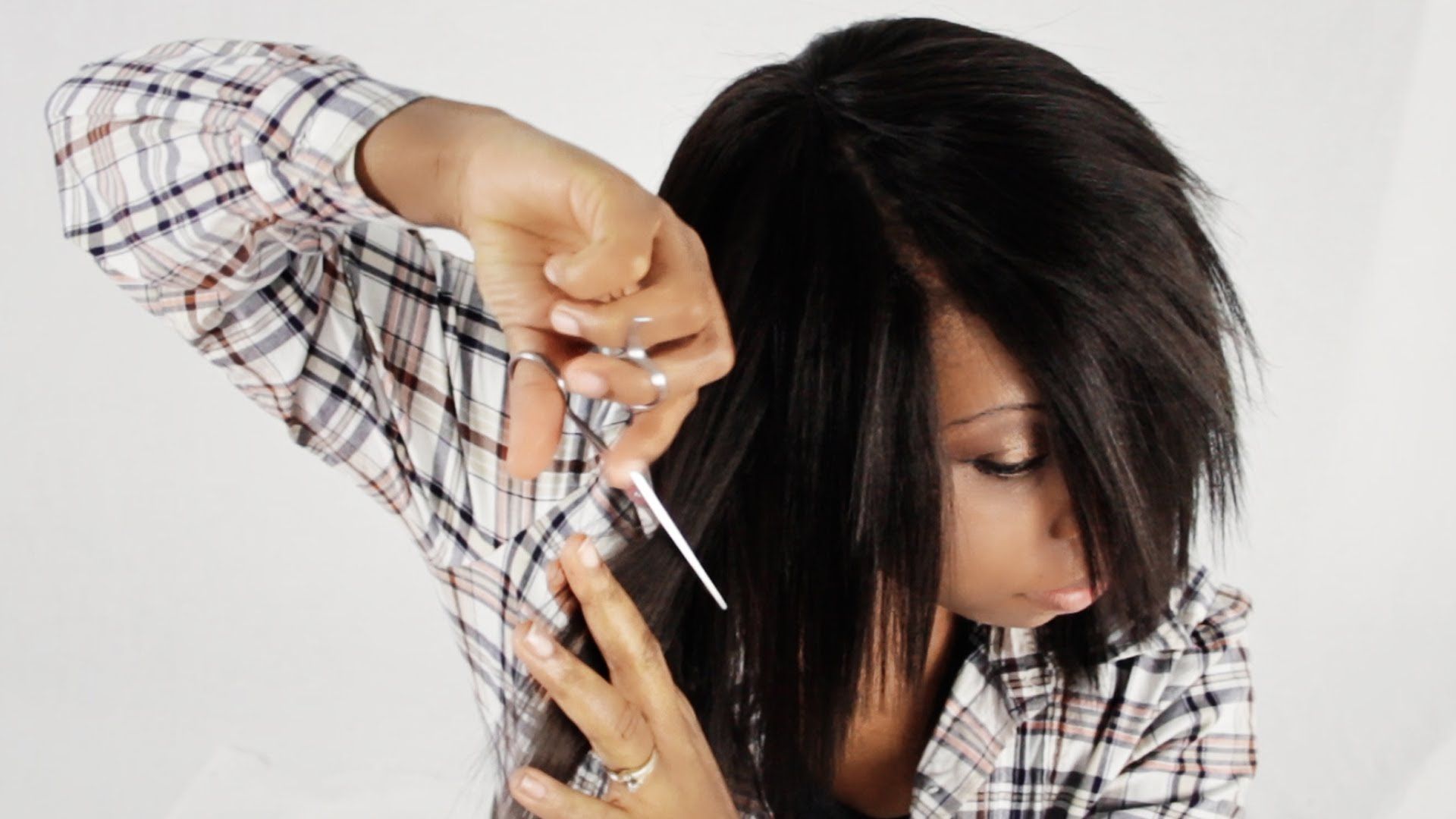 Attaching your weave into your head is now completed, and that means you have the choice of cutting and styling it to your personal preference. Keep in mind your cut is permanent because your hair is not going to grow inside, so be very careful about cutting your hair. Keep your weave regularly, but avoid washing it too frequently since this might loosen the ties up and your own wig cap.