Brazilian hair weave provides a luxuriously soft, low maintenance installation that could last 12-24 months with proper care. This texture blends easily with most hair styles and can be coloured, straightened and styled with ease. Once straightened, simply wetting the hair will return its original wave pattern.
What is Brazilian hair?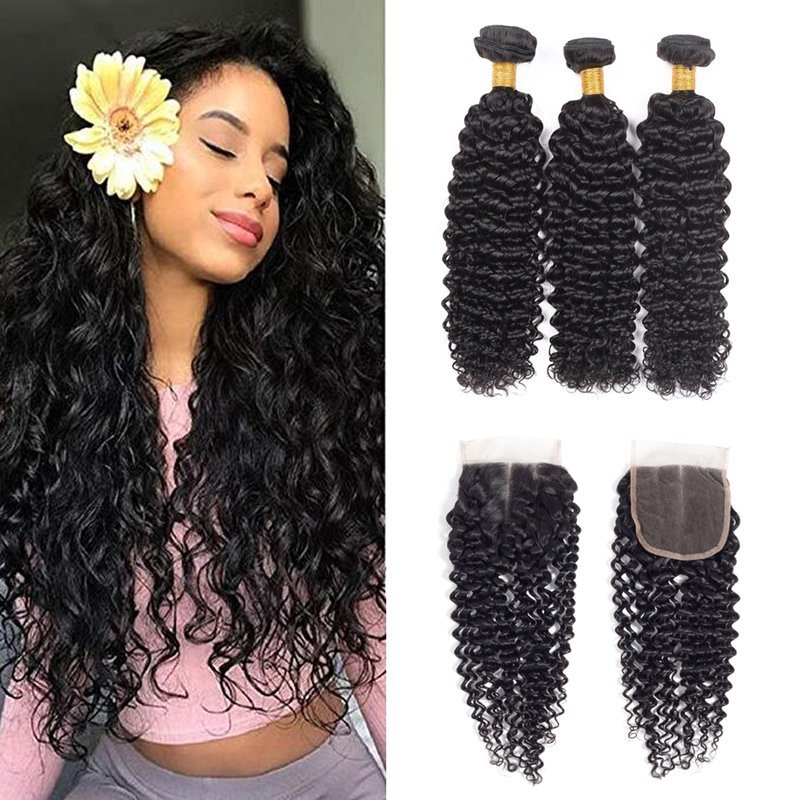 Virgin Brazilian Hair has gained the most fame in the last few years due to the luxurious texture and versatility. Virgin hair is beautiful and it makes great looking hair extensions. It comes in wavy, straight or curled patterns. The straight textures are not bone straight and tend to have light waves in it. It styles very easily, and although not recommended, handles heat well and can hold a curl all day. Virgin Brazilian hair extensions blend nicely with most natural ethnic hair textures and may last up to a year or more with proper care.
Normally, Brazilian hair is gathered from donors in the South American region. Most of the donors come in small, rural areas within Brazil, where the donors are paid for growing and then donating strong, healthful hair.
Actually, the majority of hair tagged virgin Brazilian hair is curly Indian hair that has been steamed. It is rather normal for hair providers to come from Brazil to purchase Indian hair wholesale then take it back to their country to mark up and sell to girls across the world.
Advantages
These extensions are produced from human, all natural hair and they're high in quality.It can create these customers seem more natural after their hairstyles are changed.
Brazilian hair extensions may be cut to the desired length and dyed to match your natural or dyed hair and highlights.
It's possible to use curlers, curling irons, flat irons and other heated styling goods on them.
It's easy to keep and style because it doesn't mat or tangle like any other low quality human hair. They seem authentic, shiny and healthy.
Once you learn how to apply for these extensions properly, you will see that it's easy to loop or clip them into your hair.
It lasts longer than the other kinds of virgin human hair, it's durable (this includes the Indian, Malaysian and Japanese human hair styles ).
Brazilian hair is always full and versatile and this helps reduce the bundle of hair that you will need to make use of when creating your hair so as to make it look full, bouncy and shiny.
Disadvantages
The only Disadvantage of virgin hair is the price. Natural Brazilian hair extensions are a little bit expensive and you want at least 3 pieces for the desired appearance, depending on your hair's thickness, length, and texture.
Anyway, you may require some excess cash for the salon assistance the first time you put in your Brazilian hair weave.If you put it incorrectly, Brazilian hair might be showy and noticeable.
How long does virgin hair weave last?
Brazilian hair offers a soft, low maintenance installation which will last 12-24 months with appropriate care. This texture blends seamlessly with most hair styles and can be colored, straightened and styled easily. Once straightened, only wetting the hair will go back its own original wave pattern. Make sure you use a shampoo and nightly usage of a 100% silk bonnet or wrap will significantly prolong your install.